Recently, the US Food and Drug Administration (FDA) approved the identity of Clitoria ternata water extract as a natural blue pigment additive, which is a plant native to Southeast Asia.
Recently, the US Food and Drug Administration (FDA) approved the identity of Clitoria ternata water extract as a natural blue pigment additive, which is a plant native to Southeast Asia. The approval of the regulation is an important milestone in the food industry and fills an important gap in the series of natural pigments, especially natural blue pigment. This natural blue pigment can be used in a wide range of end product applications, provided that the amount of Butterfly pea extract does not exceed the level in line with good production practices.
The approved scope of application includes:
Alcoholic beverages (spirits, liqueurs and flavored alcoholic beverages);
Non alcoholic beverages (sports and energy drinks, flavored or carbonated water, fruit drinks (including smoothies and cereal drinks), carbonated soft drinks (fruit or fruit juice, ginger soda), nutritional drinks, fruit and vegetable juice, tea);
Chewing gum; Coated nuts; Liquid coffee creamer (dairy and non dairy products);Fruit products in yogurt.Ice cream and frozen dairy desserts;Dairy and non dairy beverages; Hard and soft candy;
Food and beverage milestone "breakthrough point"
This time, the approval of FDA regulations is a "milestone" breakthrough, because the approval of pigment additives, like "rare birds", does not happen often. However, the official approval of blue pigment additives by FDA will increase the confidence of large and well-known food and beverage companies to use it.
Butterfly pea, a new generation of "plastic" natural blue pigment.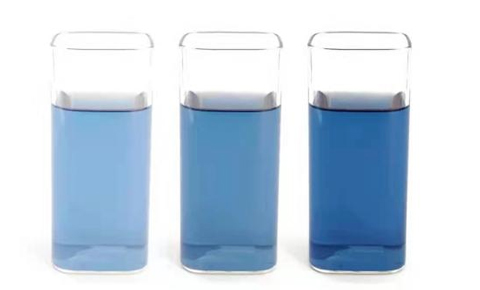 Butterfly pea is a popular food ingredient in Southeast Asia. It has also attracted enough attention on social platform websites in the past two years. Butterfly pea, also known as blue butterfly, is a natural antioxidant plant, rich in vitamins A, C and E. People in Southeast Asian countries often use dried flowers to make tea, and the tea is blue. This is because butterfly bean flower contains a large amount of natural anthocyanins, which can be used as natural food dyes or cocktails. This pigment is commonly used in Southeast Asia to make blue cakes. This blue pigment has good applicability and stability. For example, in products with pH higher than 3.8, this water-soluble color will show an incredibly vibrant cowboy blue, which is closer to the synthetic FD & C blue No. 2 (also known as "Indigo") than FD & C blue No. 1 (also known as bright blue). In sports drinks and other products with low pH value, it will show a purple tone. In low pH drinks, especially sports drinks, or many soft drinks, or even alcoholic drinks, it will be a beautiful dark purple. In the neutral pH range, its color will show another tone. In some applications, the pigment is also a pure and thorough bright purple, even better than some synthetic pigments. There is no precipitation or other things in the pH range. It is light stable and legal heat stable blue pigment on the market. With turmeric and other things, it can form a beautiful dark green. Butterfly pea extract is a dark blue liquid, which is made from the water extract of dried Butterfly pea. After ultrafiltration, the residue of plant products is removed, and then concentrated and pasteurized.
phycocyanin is different from gardenia blue and Butterfly pea blue in nature and shows different blue tones. Butterfly bean flower is actually a anthocyanin pigment. It is blue only at a specific pH. directly soaking in water is actually purple. It is very sensitive to the change of pH. it is difficult to achieve the same color tone in food. Gardenia blue is artificially fermented with gardenia yellow as raw material, and its color is gray. As a plant-based protein, phycocyanin is pure, clear and lovely. It is the blue closest to the sky and sea. At the same time, because scientific research has found that phycocyanin has more and more functions, it has also been developed into health food abroad.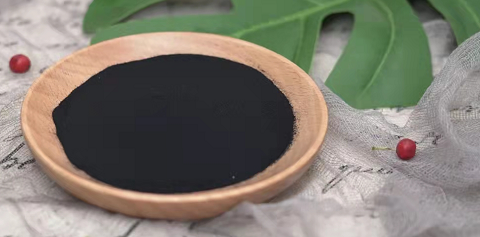 Butterfly pea is a color rich food, which is mainly used in beverages at present; Algae blue is more inclined to ice cream, and candy, beverage and jelly are also partially used; Gardenia blue has a wider application range. Compared with Butterfly pea, gardenia blue has lower production cost and better stability. The only disadvantage is that it is not as good-looking as algae blue. At present, gardenia blue has submitted an application to FDA, and its compliance application in the U.S. market is not far away.
Statement: The content and pictures of the article are all extracted from the network. They are shared here for readers' reference, which does not represent Lifeherb's point of view. If articles, pictures and other contents are suspected of infringement, please contact us to delete, thank you!